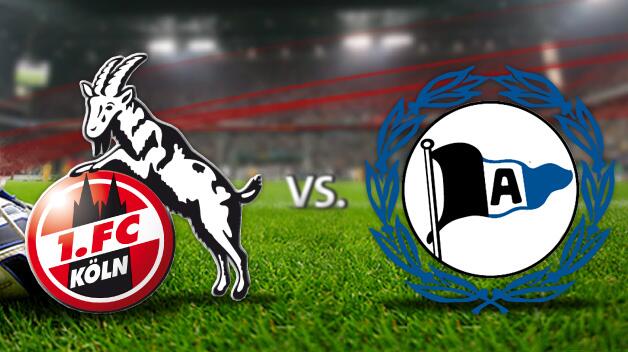 Before we get too into the details of the pending match with Arminia Bielefeld, I wish to further establish that there is no real sense of concern or panic coming from over here. I'd also like to deny a sense of overconfidence, but I have been overestimating the relative awesomeness of my favorite sports teams for some thirty years. I doubt I'm much more grounded in reality when it comes to the Effzeh.
Okay. That said. . . tricky match?
I worry about "tricky," not because Arminia Bielefeld has impressed me much this season, nor because the former third-leaguers grow increasingly desperate for points as direct relegation grows ever more threatening.
Perhaps some of my hesitation stems from the less-than-dominant home form in 2014, particularly against sides from the bottom half of the table. Granted, Karlsruher SC was simply overwhelmed in the English week match, but the VfR Aalen scoreless draw still gnaws at the back of my brain as something that simply should never have happened, regardless of the desperately defensive posture of the opponent from the opening whistle.
Coaches institute those "negative" tactics for very good reason: they can be incredibly effective. In the wake of the Manchester United – Bayern München match, I read an opinion that any fourth-tier side can theoretically, by "parking the bus" and getting a little luck, come away with a point against a top-tier side. Even so, one wants a gap in class, such as the one that exists between Köln and Aalen, to eventually win out, even if by a tighter-than-reasonable margin.
Will the allure of making things tough on the home side while presenting the possibility for a lucky securing of points be enough for Norbert Meier to send Arminia onto the pitch with instructions to go forward only on the counter?
Dresden got a point Friday against Cottbus, but it was just the one point. Due to a seven-goal difference in goal differential, Bielefeld will need, in all likelihood, to out-point Dresden to finish ahead of them. Considering Dresden has not won in 13 matches, getting in front of them at any point is going to be pretty advantageous and likely to put added stress on a club already struggling with the pressure.
Then again, is a road match against the league's top club the right time to take that chance?
Typically, you'd have to say "Don't be dumb!"
This weekend is a bit atypical, however.
Miso Brecko, captain and starting right back, is going to miss the match due to an accumulation of yellow cards. It will be the first match he's missed since the Effzeh made the drop to the second league. The last league match without Brecko in his normal spot occurred way back on February 25 of 2012, also from a yellow-card suspension.
I hardly want to mention that it was also a 0:2 home loss to the dreaded Pill Pimps.
Even so, is the absence of one defender enough to tempt a side with the league's most generous defense to open things up a bit in order to take advantage of the league's stingiest, if slightly weakened, defense?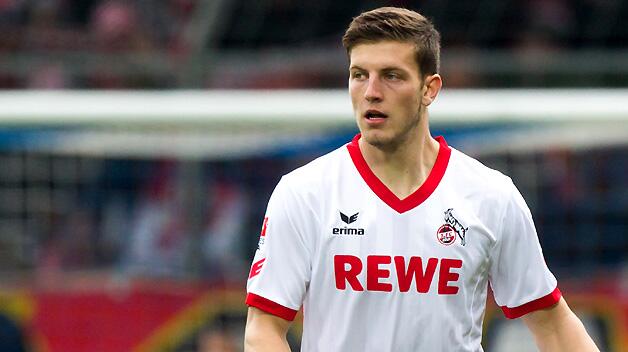 Hard to say, but when you add the sudden absence of Kevin Wimmer to the mix, it's hard to imagine Maier won't want to at least look into the possibility early in the match. Wimmer injured a thigh in midweek training and will miss at least the Bielefeld match Saturday and Friday's trip to Berlin to face Union.
Then again, if Maier has been paying attention, he will know the possibility of getting a point from playing fully defensively and only taking the rare counter chance is pretty decent, but also should know that it doesn't necessarily prevent Köln from getting chances. Truth is, there has been a fair amount of luck involved in some of the recent results where sides have managed to snag a point from the table leaders.
Eventually, Bård Finne will dial in a bit more accuracy. Eventually, Patrick Helmes and Anthony Ujah will go back to being scorers, rather than just threats. Eventually, all the dominant play will start to be a little more evident on the score line.
At least I believe and hope that's the case, but if I were a coach, I'd be very wary of gambling much of value on the semi-slump to continue.
To that end, what does Maier really have to lose? Bielefeld now trails Dresden by a point. playing for a draw would get them even, which is somewhat better than a loss and trailing by a point, but not by much considering the considerable gap in goal-differential. Unless Maier believe there is a chance of closing that gap, the plan MUST be to earn at least one point more than Dresden by the end of the season.
Hence, testing the temporary patchwork defense early would be the smartest thing to do. If they don't get a goal, they can then maybe drop back and play for the draw. If they concede, they may as well just keep at it, because there won't be a big difference between losing by one and losing by a dozen, at least as far as the pursuit of Dresden is concerned.
Conveniently, Dresden and Bielefeld meet on the last match day of the season. Despite it not meaning much as of late, the home advantage for Dresden is considerable. If that match will decide who gets relegated and who plays a home-and-home to maybe stay in the 2.Bundesliga, it's hard to imagine Bielefeld having much of a shot at coming away with a result there.
So I'm going to expect Bielefeld to come out firing, or at least whatever version of "coming out firing" they are capable of mustering. Arminia has won just three times on the road. Their 13 away goals ranks them among the bottom-third in the league. They've actually scored just three goals their last eight matches.
But, they NEED the points.
Whatever they do, I don't see a bright future in it for them. As I've said earlier, I tend to overestimate my sides' chances, but I feel like the players might be able to smell promotion. The opportunity to increase the lead over the playoff spot to nine points with five matches left will certainly be a motivating factor, especially against a side which simply is not as good as the Effzeh is or can be.
But, as I've said. I've been misled by my own optimism before. . .
Latest posts by Randall Hauk (see all)