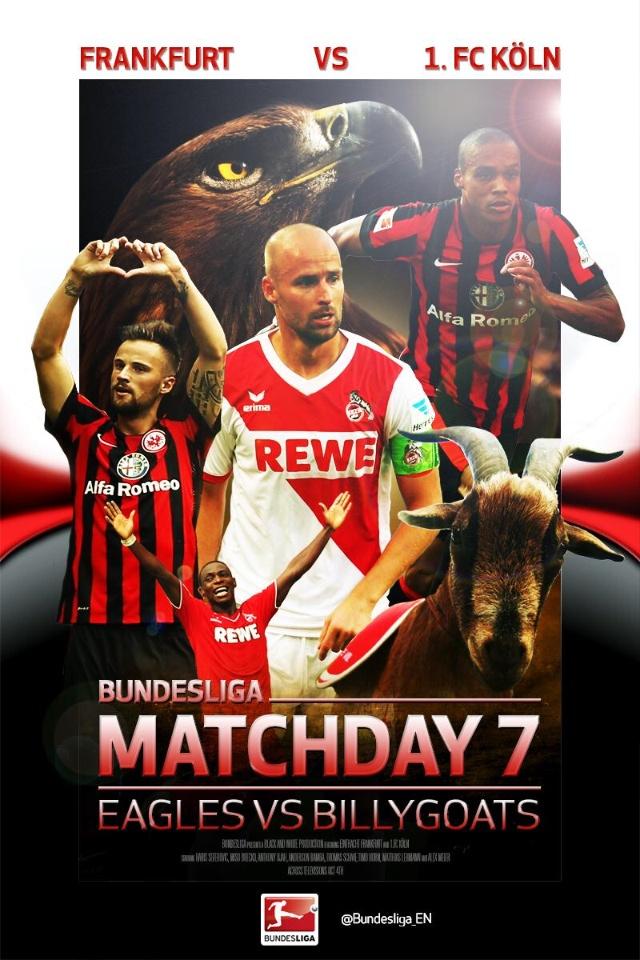 Talk about your mixed blessings . . .
Can't be entirely happy with losing a match. Definitely can't be happy about a three-match losing streak heading into an international break, with the extra week away from play doing little more than making us rue the situation for much longer than we otherwise would need to before it was either altered or compounded.
Yet, we all have to be somewhat excited for the way the offense looked Saturday, right? The attack was more aggressive, even if the finishing still left something to be desired. Chances were created and a few were even converted. You can't say the team is where you want them to be, but as it was just the seventh of 34 matches, it's not really vital to already be a fully realized squad just yet.  This was signs of travel in the proper direction.
For me, it was otherwise a lost weekend, sports-wise. The team of my childhood, the Detroit Tigers of Major League Baseball, blew a sizable lead late in their second playoff game Friday en route to being swept from the competition Sunday when they were unable to score. Hours before the Tigers were put out of my misery on Sunday, the Detroit "football Lions" (as my son calls them), blew a two touchdown lead to visiting Buffalo, a mediocre team, at best, with our most-recently fired coach leading their defensive squad.
Saturday, of course, was the Effzeh match. I saw the first half before taking my son to his own football game as a member of the Bluebirds, who spent most of an hour hemmed into their own end of the pitch, failing yet again to really ever threaten the opposition goal. You wouldn't think, to watch the kids all chase the ball single-mindedly, that these non-contests would ever be so one-sided, but our Bluebirds have a special talent for not really moving the ball forward toward the goal. I guess I expected that goals would be coming by the bucket, meaning my son would have had plenty of excited post-scoring moments so far. Instead, they're relatively rare for our team, not counting the flurry of own-goals when they didn't even understand they were meant to attack the other goal.
Oh, well.
I eventually got around to watching the rest of the match, but only after knowing the result and reading enough to know that the end result wasn't necessarily in line with how the match otherwise looked.
But, as per usual, I have my own thoughts . . .
Startelf
I'm going to do things slightly differently going forward here, as I'm also delivering a player-rating piece separately.
I think the reasonable thing to do, considering the separate piece briefly discussing each player's performance, is to handle it the way I've read in most German coverage of matches, which is to deal primarily with any alterations in the line-up.
And we had plenty of those.
First, it was Pawel Olkowski making his debut as a starter in the defensive back four. He'd already played twice along the midfield wing, but with his signing largely assumed to be a move to acquire the eventual replacement for Miso Brecko, there seemed to be a bit more meaning behind his insertion for the match in Frankfurt.
It will be interesting to see how this plays out going forward, but going solely on Olkowski's play Saturday compared to Brecko in prior weeks, we may be seeing the beginning of the end of Brecko's stranglehold on that position. I don't think Brecko has played especially poorly (nor especially well, to be honest), but Olkowski simply looks better out there right now. He's a bit more dangerous in attack and a bit more secure in defense.
Overall, maybe we have a better option there in Olkowski. And, as I say that, I tip my cap to Brecko.
Both Simon Zoller and Yuya Osako returned from their one-weekend exile to the tribune to be named starters Saturday. I had assumed their Saturday spent as spectators was meant to give the players time to consider the effort they put forth. I had then assumed that, considering they were put into the starting line-up, that the pair had shown exemplary improvements in preparation during the week.
Well, maybe they were amazing in practice, but it didn't show in the match. Zoller was largely invisible, which could never be said about Anthony Ujah, even if sometimes it's only because he's being called offside. There was one long ball forward for Zoller that was reached by a Felix Wiedwald who had charged out of his goal, Manuel Neuer-style. You could see that Zoller pulled out at the ultimate moment, rather than continue at the ball in the hopes of a favorable deflection, maybe saving himself from having to leap over the keeper and risk a rough tumble. It wasn't an inspiring attempt.
Osako was a bit more of a part of the increased offensive effort, but he again was wasteful with possession more often than he was instrumental in creating chances.
Marcel Risse was back among the starters replacing Olkowski as a winger, where he played against Bayern, and seemed to be chomping at the bit to prove himself. Though, now that I think on it, was Risse on the left side for the most part and Daniel Halfar on the right? That can't be right, can it? However they were aligned, Risse did get his goal streaking into the area from the left side, so  . . . to be continued.
And finally, Kevin Vogt was back from having shared bench space with Risse from the start against Bayern last week.
You almost can't even compare the line-up from the Bayern match to anything else, now that I think on it. Playing Bayern is almost like a friendly match. You're hoping to get a result, but your goals are adjusted from the typical routine, which would seem to explain Stöger's juggling between the Hannover, Bayern, and Frankfurt matches. Though, the idea was to come off the loss to Bayern with a more-offensive orientation, so the changes remain necessarily notable. We just may not know what they mean for the future until a few more matches have passed.
Offensive Explosion
It was only the second match in which the team scored any goals at all and the second in which they got two goals. But this one did not remotely resemble the VfB Stuttgart match, in which the hosts largely aided the Effzeh effort with poor passing and/or clearance attempts. Instead, it was Frankfurt's defensive alignment that seemed open to the season-long plan of going over the defense which helped get things rolling. The offside trap worked a few times, for sure, but when it didn't, the Billy Goats exploited it.
Kevin Vogt had both assists on the day, first dumping a pass to his left where Risse was running free into Frankfurt's penalty area to deliver the early 0:1 lead and then helping deliver the equalizer from near the center line when he spotted Jonas Hector noticing he wasn't really being marked and signalling for a pass. Vogt delivered a ball only Hector could reach, and Hector pulled it down quite nicely and showed a scorer's touch to equalize the match at two apiece.
But, beyond the goals, we were treated to a completely new look on the offensive end of things. There was more passion and creativity moving forward. The long ball did not disappear from the plans, as Eintracht was playing a fairly high line, but it was not the bread and butter of the starving offense as it had been up until now.
There remains need of polish on the end product as too many possessions ended in near-misses or non-chances, but the overall impression delivered was good.
Holes in the Back
In American football, if you have a guy like Alex Meier making plays in the middle of the action the way he did Saturday, someone delivers him a message fairly early, with the message being, "Okay, you can do your thing here, but it will come at a cost." Same in basketball. You can take the ball into the lane to get a close-range shot, but you're going to find some elbows and knees awaiting your arrival.
I don't know how you would do similarly in football without getting in a heap of trouble, but I found myself particularly annoyed with the freedom accorded Meier in front of goal. Both of his scores looked incredibly easy, though a large part of the credit for that has to go to the delivery of Haris Seferovic, who also should have been sent sprawling at some point, rather than having been given enough room to properly send those balls Meier-ward.
Granted, Meier is an experienced professional scorer with over 100 goals in his time at Frankfurt to go with his questionable choice in hairstyle.
Anyhow, I don't know that the goals or other opportunities were a direct effect of the Effzeh trying to play more offensively, but it likely played its role. I think Seferovic is maybe just pretty good, and Meier too tall and savvy for our crew to completely have shut them down, but it's not like those guys are otherwise scoring in droves, either, so the failings are there in some form to be identified and addressed.
Anyone know what Pedro Geromel is up to these days?
Kidding!
Bad British Commentary
Due to circumstances, my viewing of the match last night was from a British telecast. I bang on the Brits hired for American soccer broadcasts, at least in part because I feel like the hiring of those people has less to do with a dearth of qualified American voices and more to do with the sport having a bit of a theme-part appeal to a certain segment of US-based fans of the sport. It's grating and maybe a bit condescending.
That said, any individual commentator may be awful all on his own, completely independent of whether I find it annoying that he's been hired primarily for his accent. As these guys were on English TV, though, I don't think that applies.
They were awful, no matter how you slice it.
It's probably wrong to want/hope/expect the names will sound approximately how I hear them on German broadcasts, but I simply cannot take too much more "BREK-ko," especially since he wasn't even playing. "Vogt" sounded far too much like "fucked." And I think they actually referred to a Kevin "Zimmer."
As bad as the Effzeh names were butchered, though, the Frankfurt crew got it much worse. You'd have thought the guy was in pain trying to pronounce every letter in "Ignjovski," while just slurring "Oczipka" out however he could.
Let's face it, I'd probably say the names wrong, too, but I'm not saying them at all, much less being paid to do so. It's a small and maybe pedantic thing with which to take issue.
I wouldn't have referred to the second division as the "ZWAYE-tun" league, though. I can say that one properly.
I do have a larger problem than mangled names, though.
I recall hearing some members of some English football media bad-mouthing the Bayern-Dortmund Champions League final, primarily for what was perceived to be poor defense, with the assertion being that the defense the two clubs played wouldn't hold up to the type of offenses seen in their precious Premier League, which only completely ignored just how easily bounced from competition the English teams were that season.
With that in mind, hearing one of the commentators going on and on about the high line chosen by Frankfurt in defense was just poor defending, and at one time calling it "ridiculous," really grated on that nerve. There is a myth that English football is the be-all, end-all of the sport, even while the national team has been irrelevant for ages now and the Premiere League sides are often well-stocked with high-priced players who end up being fairly ordinary in European competition for the most part. Get off your high horse and realize not everyone subscribes to the same ideas of the game as you do, particularly not in the nation of the current world champion.
Oh, and that first goal by Meier, by the way, was NOT "the third goal Cologne have conceded" so far this year. Research, bitches!
Three in a Row
Been sitting on those six points for quite a while now. With the international break, it's going to be longer. And then it's a wounded animal in Borussia Dortmund awaiting us on the other side. That HSV beat them 0:1 in Dortmund shows that the BVB is not themselves, but that loss also has to have raised alarm bells all over the place. Not every team and it's coaching staff is capable of turning around a bad situation, but it's hard to imagine Dortmund bringing anything less than their A-game to Müngersdorf for the next match day.
Fortunately, at least for the prospects of our table position after hosting Dortmund, the two teams at the bottom of the table happen to be facing the two at the top. Bremen goes to Bayern and Hamburg host Hoffenheim. Additionally, Stuttgart have fourth place Leverkusen and Freiburg meets Wolfsburg. All four sides below us in the table have fairly tough opponents, too.
Of course, we're mostly chasing points in the quest for 40 right now, rather than worrying about placement just eight matches into the season, but still . . .
Then it's a trip to Werder Bremen where reports are that the head coach's job is on the line pending the results of the match. Essentially, the expectation is for Werder to beat Köln or Robin Dutt will be canned. It's a little insulting for that to be the final straw in that regard, but it will also be nice to be the catalyst in that equation, if need be.
Latest posts by Randall Hauk (see all)