Thoughts on the 1. FC Köln scoreless draw with TSG Hoffenheim 1899:
How We Got There and What it Means
When describing the match today, effzeh fans took their cue from the holiday and stuck to Halloween-appropriate words. Among others, "gruesome" and "scary" seemed to be the most-favored terms.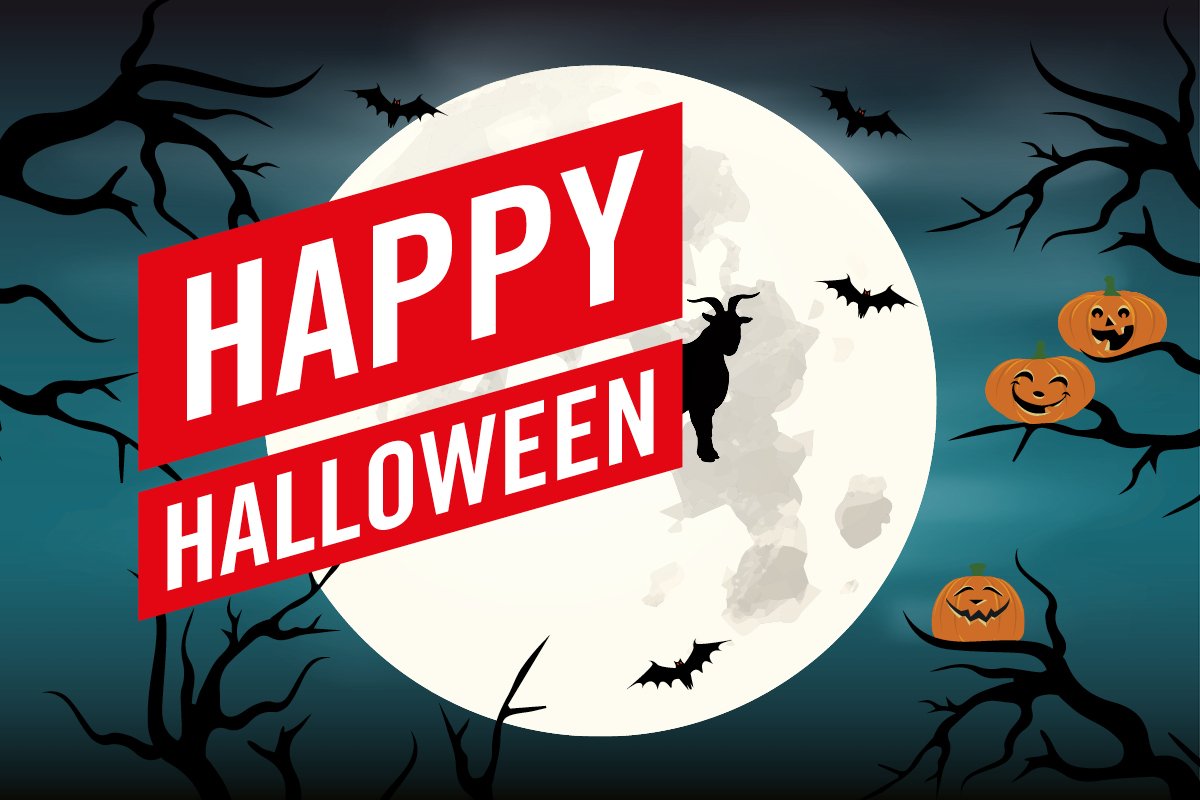 We'll divert from that trend to include the most-appropriate word, though: "wasteful"
As expected, Hoffenheim looked like a completely different team under new coach Huub Stevens, showing immediately that the roster constructed to play the attacking-minded football favored by Markus Gisdol would have to adapt to Stevens' infamously defensive philosophy, rather than vice-versa. Despite the favorable result, it's clear there is work to do as the defense often looked disoriented as the hosts ran around and through them. Meanwhile, the midfielders seemed completely incapable of keeping the ball, frequently making very basic errors in passing, allowing Köln to easily turn away many of their guest's infrequent breaches into the final third of the field with little effort.
With the visitors ready to defend all day long from a lack of ability or desire to maintain possession, the effzeh were left to take the ball into attack mode. The guys in white unquestionably looked the more-dangerous side, but opportunity after opportunity went without conversion into success due mostly to poor finishing. Former Hoffenheimer Anthony Modeste alone is credited with seven shots, including several great looks at the goal without a defender in his face, but was unable to break either his personal or his club's goalless streak which now stands at four games.
There was a HUGE opportunity for redemption deep in added time when Leonardo Bittencourt had his legs swept out from under him near Oliver Baumann's goalpost, but referee Günter Perl didn't see enough to convince him to call for a penalty. It looked bad enough to get a win, but after the effzeh had blown so many great chances to score, it would have almost been unjust for them to get one from the spot.
I'd have been much happier, though.
Stock Watch 
Falling – Frederick Sørensen
It won't be the first time I've thought the Danish newcomer was about to make way for a healthy Dominic Maroh, but it looks like it may be time for Peter Stöger to make the switch to his starting eleven as he did somewhat early in the second half today.
Even with Hoffenheim reluctant to get into attacking situations and refusing to press with the forwards once possession was lost, it was Sørensen's erroneous passes from deep in the Köln defensive end that nearly provided the hosts with a chance at a lead. Only Marcel Risse and Kevin Vogt missed more of their passes, but both of those guys were missing downfield. Sörensen was missing short passes that led to tense moments.
Once Maroh came into the match in the 58th minute, the back end looked much more settled, which leads me to . . .
Rising – Dominic Maroh
You can't really point to any moments were Maroh was a difference-maker, but once he replaced Sørensen, even the rare Hoffenheim opportunities all but dried up. One tackle from behind did provide a dangerously located free kick, but the attempt was ultimately harmless.
There must be some reason Stöger hasn't yet gone to Maroh over Sørensen with his starting eleven, but today may have been the game to provide the motivation to make the change.
Speaking of  change . . .
Falling – Yuya Osako
I'm just going to put him here until he either plays well enough that I see whatever it is that makes Stöger keep trotting him out there or Stöger stops trotting him out there.
I do not understand Osako's continued presence in the team. He appears to offer little, if anything.
Rising – Matthias Lehmann and Kevin Vogt
Many are rightfully disappointed that Yannick Gerhardt is injured and unavailable, especially after making a few strong appearances, but Gerhardt's emergence seems to maybe have helped inspire Lehmann and Vogt to one of their best performances as a tandem.
When Hoffenheim was leaving interceptable passes all over the effzeh defensive half, it was mostly Lehmann and Vogt stepping in front of them to take possession. Additionally, both were active on the offensive end, which helped add to Hoffenheim's woes while trying to adapt to their new style of play. Vogt's stripping of Pirmin Schwegler deep in his own end provided Anthony Modeste what was perhaps the game's biggest unconverted opportunity.
It's only fair to point out that Hoffenheim didn't offer much difficulty on that end of the pitch, but Matze and RoboVogt were where they needed to be when called upon.
Man of the Match
Usually, a scoreless draw when the opponent is weak in attack makes it difficult to locate a standout performance.
Not so, today.
Dominique Heintz was a rock today for the 1. FC Köln. The stability of his presence was a sharp contrast to that of Sørensen, which goes along with how Heintz has been the more-consistent of the new central defenders all season.
Heintz is very secure with the ball when playing it within the back end, but is also more selective with going for the longer passes up the pitch, and more precise in delivering them.
The more we see of Heintz, the more it looks like he is a fine long-term replacement for Kevin Wimmer . . . unless Wimmer gets tired of sitting on the bench in London and can swing a loan back to Köln, in which case they'd make a fine pairing, would they not?
Next?
If you think those Karneval jerseys are ugly . . .
Next is the trip to Leverkusen, home of the fans who went to Viktoria for a cup match earlier this week to display a banner declaring that "Every Kölner is a son-of-a-whore," all backlit with flares, which should get
them a nice slap on the wrist from the federation.
No need to point out that a significant percentage of their own fan base, in all likelihood, come from Köln, nor that Köln is likely where those fans go for many of their recreational and entertainment needs. We know it, and they know it.
Anyhow, it'll likely be a heated affair, considering Bayer's relative struggles to start the season, the lingering feelings over the aforementioned banner, and the rivalry between the two clubs given a bit of heat from the antipathy between the two coaches.
After Bayer beat Köln 5:1 last year, Roger Schmidt condemned Peter Stöger's tactics, saying that his team could never play so defensively, otherwise he'd "prefer to not be a coach." The two have a history that goes back to the Austrian Bundesliga, where Stöger's Austria FK Wien beat Schmidt's Red Bull-backed Salzburg for a league title in 2013.
Meanwhile, expect many effzeh fans to downplay the "derby" status of this meeting, preferring to dismiss Leverkusen as being unworthy of the sort of rivalry the club has with Borussia Mönchengladbach, knowing it's among the things that get under the skins of the rivals they refer to as "the Pills."
Latest posts by Randall Hauk (see all)